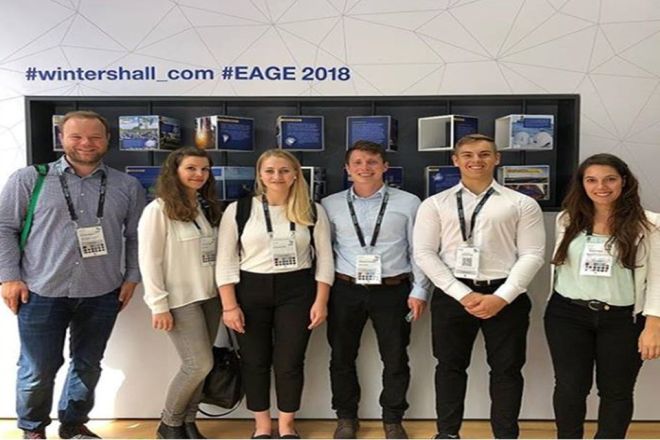 EAGE Conference & Exhibition 2018 – Copenhagen
Report written by Bernhard Imiolczyk (MSc student of Georesources Management at RWTH Aachen University) and Danielle Mendoza-Torres (MSc student of Applied Geoscience at RWTH Aachen University)
From the 11th to 14th of June 2018, our RWTH Aachen SPE Student Chapter had the pleasure to send a small congregation of chapter representatives to the European Association of Geoscientists and Engineers (EAGE) 2018 Annual Conference and Exhibition in Denmark's capital, Copenhagen. By attending this conference, our students had the exclusive opportunity to network with various company representatives and influential people from the oil and gas industry.
Participation in these networking events are an important perk of SPE membership, because our members receive information about the current state of the industry; in addition to staying up-to-date about cutting-edge projects and technologies. For example, the merger of Germany's leading E&P companies, DEA and Wintershall, has been a hot-topic in the German energy sector. By visiting Wintershall's booth, our students were able to ask questions first-hand about the future of Wintershall's SPEAD program, and potential internship and Master theses opportunities with them after the merger.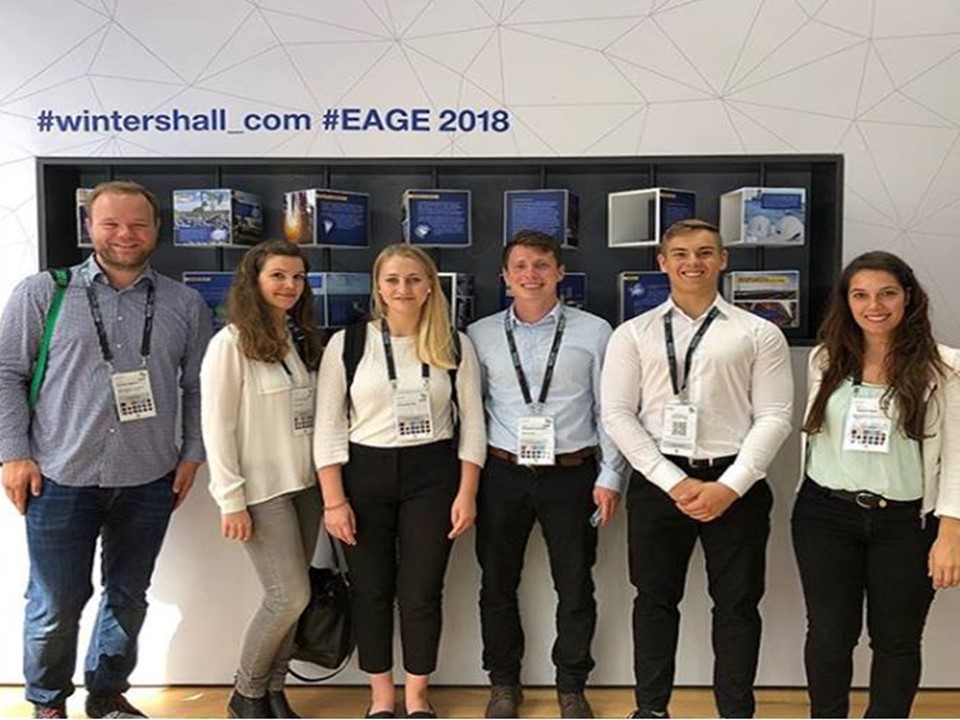 The EAGE's Annual Conference and Exhibition is the EAGE's biggest event of the year, and as such attendees gain access to major international companies, like Total and Baker Hughes. This access is hugely important for students, as it presents an opportunity to inquire about trainee programs and current job prospects. Moreover, our congregation attended various seminars held throughout the day on specific company-related topics, in addition to Young Professional interviews detailing the importance of soft skills in the workplace.
Finally, the conference was followed by a "Get Together" for all participating students, where students from all over the world congregated to network and foster new friendships, over food and drinks, and dancing and good times. Our students enjoyed their experience at this year's EAGE Annual Conference and Exhibition, and we look forward to next year's event!